after months of staying away, i finally gave in to the craving earlier today. i had my first Blended Chocolate Macadamia Nut at Gloria Jeans Coffees at Banilad Town Centre...in 11 months!! oh please please please somebody be PROUD OF ME!!!

and OMG it was as heavenly as the first time i've ever tasted it!!!!

crap, now how am i ever going to fit in that box full of skinny jeans?!??!?!?!?! i can't wear skinnies if hello, I'M NOT SKINNY!!


see how my super yummy whipped cream melted within like minutes after i got my order from their counter!!!! it's SO hot down here, it's ridiculous! no amount of sunblock and oversized Chanel shades can ease a girl's discomfort earlier...

...which is why i just HAD to order the CMN!!!! fuck this weather...how can i ever get to wear those lovely riding boots that are so HOT HOT HOT this season when the weather here can barely even tolerate plain ol' PUMPS or FLATS?!!!?!?!?! i've been wearing Havaianas straight for three weeks now, even during occassional rainshowers, it's starting to become BLAH. and i really don't want to get used to it, coz god knows i can't get flat-footed anytime in my life. i just can't. it'll be too painful. not with a face like mine. lol!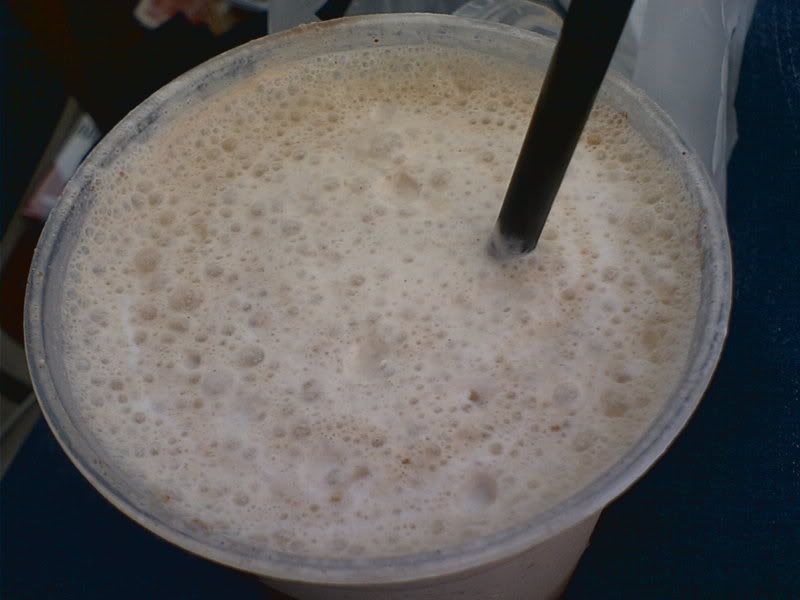 i'm so hopeless, it's not even funny!!! =( but...but...it was SOOOO good, it was orgasmic...seriously!!! =( you GOTTA try it girls!! screw their creme brulle!!! the CMN should be the bestseller, not the CB!!! lol

lawwwrrdd how am i ever going to lose weight??!! somebody just shoot me!!!!

i'm still on a major sugar rush right now. translate that to hyperactive, and more confused than usual. not to mention manic-depressive. i feel SO ffffFaaaaAaaaaTttttttt.....

oh screw it, i'm gonna stop blogging. just read TT's post on our GJ splurge earlier...hers is more comprehensive (k, not really, but better than mine lol) post.
i'm just too macadamia nuts right now to function properly!!! *bawl*