AHHHH...FINALLY! a decent saturday night of just FUN FASYON & FABULOUSITY!!!

it was the birthday celebration of none other than The Original Cheeky of this small little city we call "Cebu", Miss CTP.

and in the usual fabulous fashion that L'Cheeky is oh-so-known-for, she celebrated her *bleep*th b-day atop one of Cebu's most-recognized buildings --Ayala Life FGU Center.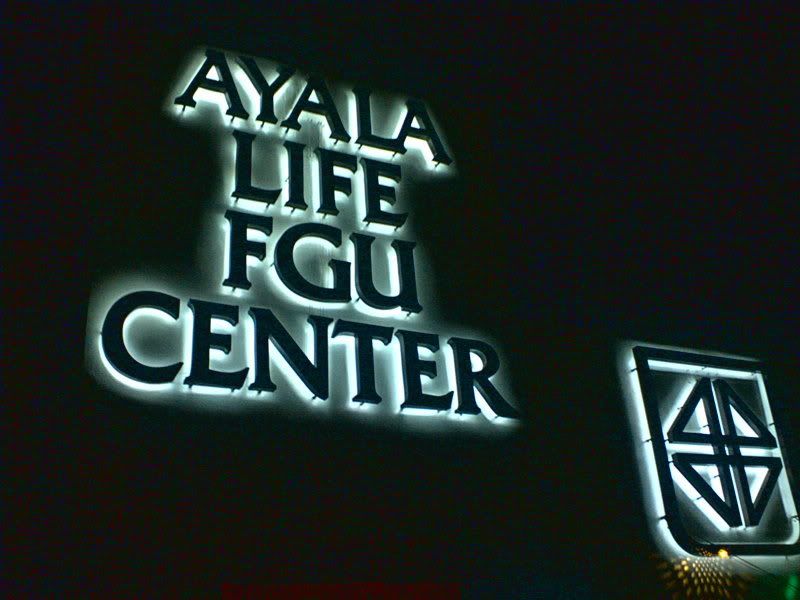 photo from

TT

, coz she was the only one who had decent pics from the party, since we were all...hammered.
the following photos are really blurry, but it was the best i could do with my sorry photography skills and all-the-way-up-there-level of intoxication. =(
FGU

's rooftop view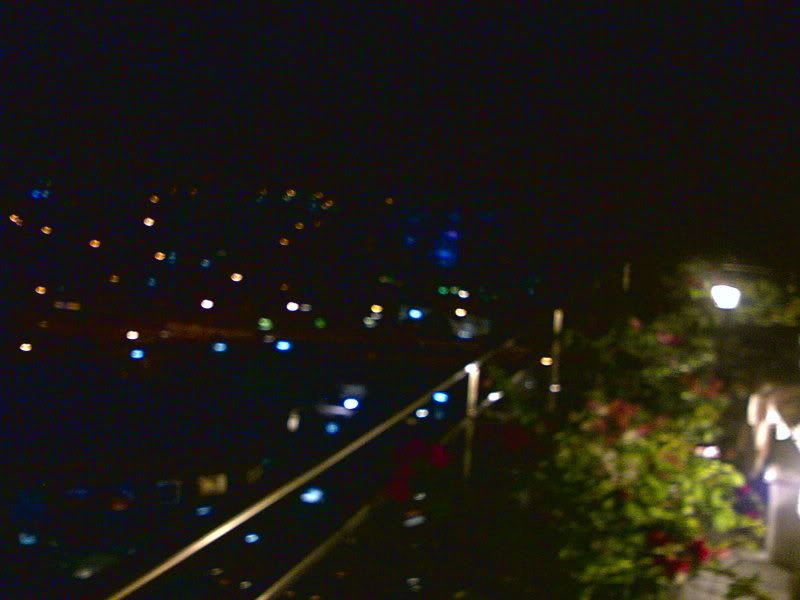 photos of le célébrant d'anniversaire (left) and her sister,

Mizz La LPE

(right). ;)
i know it's kindda hard to tell, but try to look closer at those gorgeous shoulderblades!!! would you believe Miss Cheeky already has FIVE boys??!!! and she still has the bod, skin, and hair (not to mention a TDF wardrobe) that most 20-year olds would KILL for!!!
life is SO unfair, go figure. lol.


(told y'all the photos are screwed. lol!!)

Miss Cheeky was wearing a fabulous halter Pucci-esque dress by...errrmm...i forgot which designer, since i was too drunk then when she told me. lol. gimme a break, i deserved last night's freeflowing champagne-whoring. ;)


regardless of how drunk we ALL were, it was undeniably THE private party this season!!! and she was surprised i was able to go, since it was the soft opening of The Loft at I.T. Park. are you kidding me??!!! i wouldn't have missed this party even if the entire Skyrise Building (which is kindda funny, coz it only has like what, 5 floors? lol) was flooding with Goyard bags and Hermes goodies...wait, who am i kidding now? ok I would've dropped by ITP first, grabbed a shitload of freebies, but STILL go to her birthday! lol.
everything served was heavenly, excellent champagne (especially since i've become so accustomed to the cheap kind lately. lol) and cocktails --not to mention an uber-cute bartender, and every single guest was dressed-to-killll! yours truly, excluded. *bawl* now i hope you understand why i don't bother to post photos of myself!!! ohtheshame!!! lol
oh, and the entire night was FAKE-FREE!!!! ohhhhhh...ahlaveit!!! mostly Vuittons (surprise surprise), a few Chanel-toting matronix, a handful of Hermes and Fendi (i spotted a lovely gold python Spy), a couple of Goyards, and loads of Prada (i swear, TDWP movie made such a huge marketing impact on Prada. lol. which i don't get, since most of the clothes, bags and shoes featured on TDWP weren't even Prada?) rarely do you get to end an entire day/night out without seeing a fake Vuitton or Fendi here in the third world, it's not even funny.

seriously, the entire night exceeded all of my expectations. all of her birthday bashes of yesteryears were always fab, but this one was MAJOR. and i was lucky enough to have gatecrashed. lol!!! i can't wait 'til next year, babe! ;)

Cheers to that! ;)