Louis Vuitton Lockit Collection
ladies, this is it. i've been steering away from talking about
LV
since i started this new blog, coz honestly, i think 90% of my previous blog's content was all about
LV
, it was starting to become super
unhealthy
. i actually suffered withdrawal symptoms a bit. lol.
but i just canNOT help but yak about the new Lockits. honestly, when it first came out, i was like, "yeah, whatever. maybe my mom would like it, but no,
not me
". and you have no idea how much of a proud moment it is for me everytime i convince myself not to like ANYTHING from LV. =) so please bear with me, coz i don't think i would be able to give out necessary details on each bag (hence the links), coz it's just too painful. lol.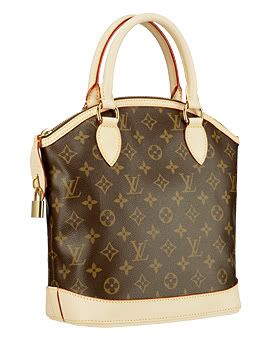 LV Monogram Canvas Lockit
$770 or PhP 39,058.94
i still don't like the monogram canvas lockit. it's just...
not me
. kindda borderline matronix, but a 20-year old can
still
pull it off.
hello,
Birkins
on 16-year olds are everywhere nowadays!! =)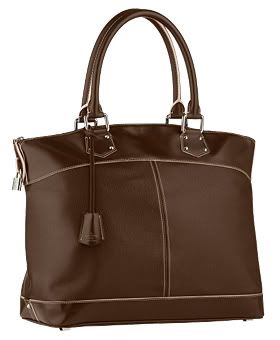 LV Suhali Lockit PM $3,000 or PhP 152,177.70

this is probably the most expensive lockit in the entire collection to date.
there are other alternatives though, such as the Lockit Nomade, which is cheaper by almost $1,000.
the Lockit Nomade is around USD2K. roughly converted from British pounds to US$2,018.88 or PhP 102,409.50



LV Suhali Lockit MM $2,470 or PhP 125292.97


THIS is the bag that made me a convert! if not for this particular bag, i would have NEVER even thought of actually scrimping on the cashflow just to save up for it. i love love love LOVE this bag and it makes me wanna cry just knowing it's so damn expensive! =(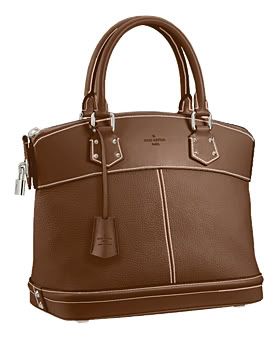 LV Suhali Lockit PM $2,100 or PhP 106,524.39
the Lockit is definitely one of those bags that you get to keep for a long long LONG time until we all turn gray. it has major potential to become a classic, just as The Speedy or The Alma.
whew! i can't believe how GOOD it feels again to talk about every girl's next bestfriend (after diamonds, of course. lol) - Louis Vuitton.