ok, so i've decided to just to have my top picks for Neiman Marcus' TOP 10 for the fall season in two installments. i'm either not smart enough to figure this whole simultaneous uploading bit out, or i'm just not as patient as i'd like to be. maybe both. wait...yes, it's both. =)

i had such a hard time picking out my favorites from the selection provided, but i narrowed it down so i could stick to the plan and have just ONE item per category. besides, i don't have much time coz i'm already running late for a meetup, so excuse the short descriptions. i can always just yak on about the rest on some other post. ;) ...and will do!

so here's my personal picks from their TOP 1-5 selection...

1. Black and Gold bags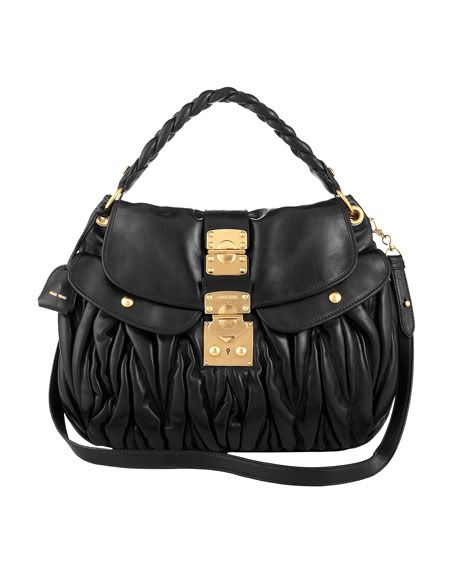 Miu Miu Maltese Napa Shoulder Bag
$1,445 or PhP 73,901.49

i just love how it's so much like an Hermes Kelly --can be worn on the shoulder, or as a handbag.











2. Red Accents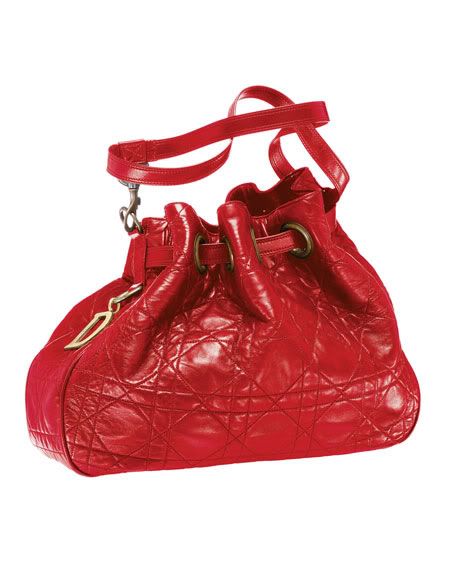 Dior Cannage Drawstring Bag, Medium
$1,245 or PhP 63,672.91

this is like a super-soft version of the Louis Vuitton Noe. i'm an LV-whore, but definite choosing this over its LV counterpart. =)


i also love the D hardware accent dangling on the side...
3. Belts



Dolce & Gabbana Metallic Snakeskin Belt
$560 or PhP 28,640.02

i know, i know, kindda pricey compared to my usual dibs on the belt department. but hey, it's Dolce, it's gold, and it's snakeskin...

3 elements of qualifications for having a hefty pricetag! lol

4. Tunics


Karoo Mark Eisen Cashmere Kimono Sweater & Long Cami

Sweater is $396 or PhP 20,252.59

Cami is $83 or PhP 4,244.86

i love the modern drape thing going on in this sweater. plus, it doesn't hurt that it's cashmere!

as for the cami, you can always just buy the sweater, and buy a cheaper cami, but of the same cuteness and comfort! =)

5. White Shirts


Theory Ruched Top
$95 or PhP 4,858.58

also available in black and gray (same price, equally gorgeous)

Theory has always been very dependable when it comes to modern yet classic silhouettes, all with a contemporary twist. and they're not as expensive either. and i am totally loving those sleeves!!!

definitely, this, i'm buying...because i'm sure i can afford it. lol.